Crushers and Ball Mills Lead the Mining Machinery
Add Time: 7/23/2014 1:37:33 AM
In the mining industry, raw materials are processed through different usage of mining machines like stone crusher, dryers, flotation separators, and ball mills etc. Firstly, crushers and ball mills are the most often used tools for the mining industry. Here let's see how these two kinds of machines process raw materials.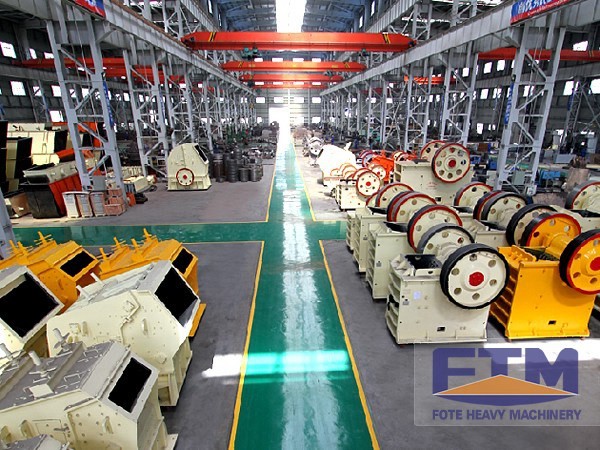 Raw materials are loaded at the blasting face into trucks for transportation to the crushing plant. In the crushing plant, stones are crushed into suitable size by the crushers like jaw crusher, cone crusher, impact crusher etc. The whole process is as follows:
1. Stones enter into jaw crusher for primary crushing, then into impact crusher for secondary crushing.
2. Then the stones enter into the cone crusher for fine crushing, and then through screening machine, the suitable stone is screened out, while the unsuitable stones return to the crushing plant for re-crushing.
3. Through a series of crushers, the stone is reduced to a size less than 100 mm and stored until required. Mobile crusher is a very convenient portable crushing machine in concrete making and waste recycling.
Clinker, gypsum, and other process additions are ground together in grinding mill, such as ball mills, to form the final cement products. The ball mill is a key machine used to do further crushing of the crushed materials.
Up to now, you may get a little knowledge of the working process of crushers and ball mills. For more information, please visit our official website.