Introduction to Two Types of Twin Roller Machines
Add Time: 9/26/2014 12:01:23 AM
Our company has designed and manufactured two kinds of twin roller machines: twin roller crusher and twin roller briquette machine. Both of them are welcome by users because of their unique features.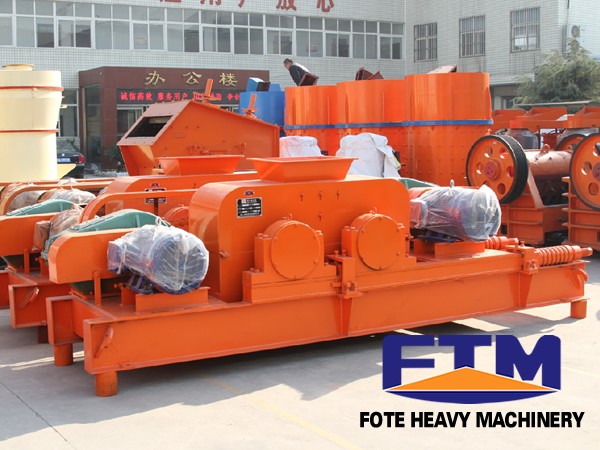 The twin roller crusher is used to do medium and fine crushing of hard and medium hard ores and stones in the industries of ore beneficiation, chemical, cement, refractory matter, grinding materials, building materials. The twin roller crusher which is applied to produce melon rice stones and beans sand used in the building material industry has better crushing performance than ordinary crushers, thus making it widely used all over the world.
The gear transmission device of the twin roller crusher mainly consists of fixed roller, dynamic roller, transmission shaft, main engine, chassis, covering shell and long gear covering shell. The roller crusher is powered by the V-belt pulley on the motor, and through a couple of middle reducers, it drives the fixed roller to spin and relying on the couple of long gear pulley installed on the other end of the fixed roller, the dynamic roller is driven. The two rollers are moving towards each other to squeeze materials.
The twin roller briquette machine can process many materials such as magnesia, bauxite, dolomite and iron powder by boosting pressure. After precise processing, materials form bigger density ball bases which are widely used in the metallurgy, chemical, coal and fireproofing materials industries.
According to different ball forming conditions, users can change the rotating speed of the briquette machine to realize best ball forming rate and highest production.