Features
Introduction to Cone Crusher:
Cone crushers are also known as symons cone crushers. Hydraulic spring cone crusher adopts the latest technology developed in Germany and reached the world's advanced level.
The new cone crusher not only improves the production capacity and crushing efficiency, but also expands the range of applications.Cone crusher provides unparalleled performance in a variety of broken pieces, fine, super fine crushing operations.

Cone crusher is widely used in metallurgy, building materials, mining, chemical and other industries to crush medium or above medium hardness materials like iron ore, copper ore, limestone, quartz, granite, sandstone and others.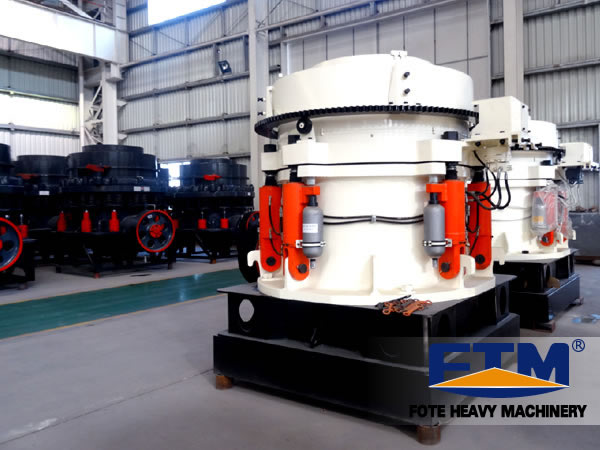 Fote is one of the famous hydraulic spring cone crusher suppliers, symons cone crusher manufacturers in China. The rock cone crusher prices are very low. Welcome to choose Fote product. We will always at your service.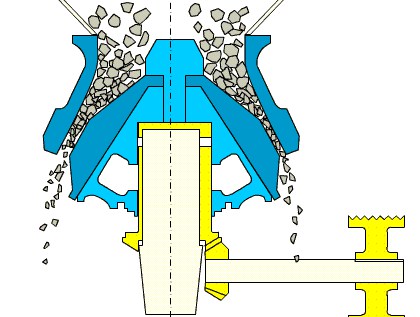 Main Features of Cone Crusher:
1. High production capacity, stable performance;
2. Long life, low operating cost;
3. Easy maintenance.
4. Large crushing ratio, low loss, high efficiency;
5. Uniform particle size.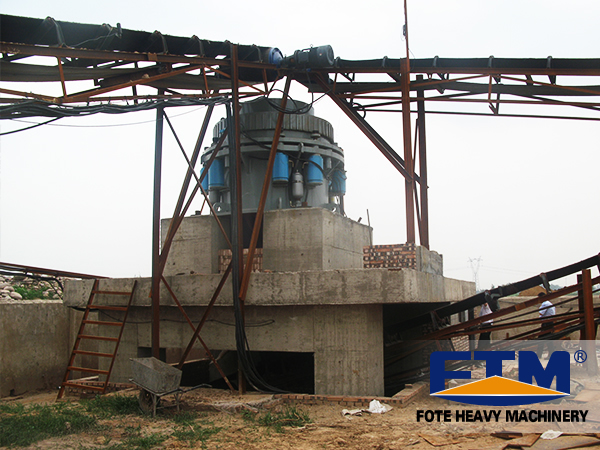 Technical data
Specification
Model
Diameter
of large
end of
crushing
cone
(mm)
Max.feeding
size(mm)
Width of
discharge
opening
(mm)
Processing
capacity
(t/h)
Motor
power
(kw)
Total
weight
(t)
Dimensions
(L×W×H)
(mm)
Φ600
PYB600
600
65
12-25
40
8P 30
5
2234×1370×1675
PYD600
35
3-13
12-23
5.5
2234×1370×1675
Φ900
PYB900
900
115
15-50
50-90
8P 55
11.2
2692×1640×2350
PYZ900
60
5-20
20-65
11.2
2692×1640×2350
PYD900
50
3-13
15-50
11.3
2692×1640×2350
Φ1200
PYB1200
1200
145
20-50
110-168
8P 110
24.7
2790×1878×2844
PYZ1200
100
8-25
42-135
25
2790×1878×2844
PYD1200
50
3-15
18-105
25.3
2790×1878×2844
Φ1750
PYB1750
1750
215
25-50
180-360
8P 160
50.3
3910×2894×3809
PYZ1750
185
10-30
80-210
50.3
3910×2894×3809
PYD1750
85
5-13
60-180
50.2
3910×2894×3809
Φ2200
PYB2200
2200
300
30-60
420-700
8P 280-260
80
4622×3302×4470
PYZ2200
230
10-30
130-410
80
4622×3302×4470
PYD2200
100
5-15
80-200
81.4
4622×3302×4470