Our Cone Crusher Production Develops Sustainably
Add Time: 10/24/2014 6:19:19 PM
As China's economy develops rapidly, it has led the mining machinery industry like the cone crusher manufacturing industry to extend their production scale. The cone crusher is playing a more and more important role in Chinese construction industry.
Our company learns advanced technology from foreign developed countries and adopts it into the research of new type of cone crushers that have been the core machines in the stone crushing production line. When we think about the social developing direction, we will find that the cone crushers are doing very well with very good developing trend and will become a new creative industry with the traditional classical characteristics.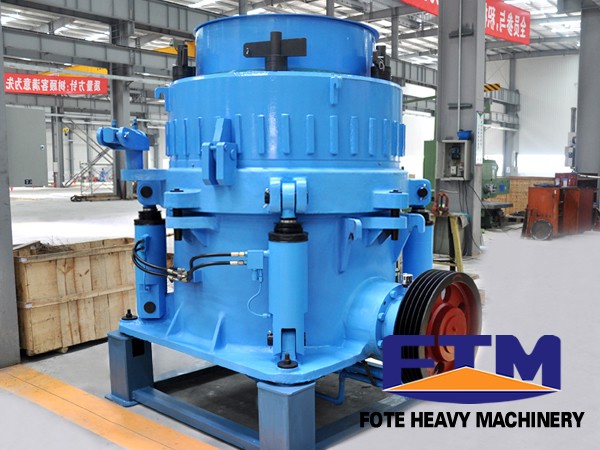 The cone crusher is widely used to process hard lime stone, ceramics, granite, quartz stone, tortoise stone, cobbles and metallurgy waste residues in the industries of hydroelectric, building materials, highway and city construction. According to different process requirements, our company can manufacture various cone crushers in order to meet customers' demands.
The cone crusher made by our company is specialized in features of energy conservation and environment protection, application of the wear-resistant materials and unique sealing design, and all these characteristics make users get finished products with small particle size and high fine particle material content, thus increasing the processing capability of the rock cone crusher and reducing the power and metal consumption, lowering the production cost and expending the economic benefits.
The market share for cone crushers is getting larger and larger. There is possibility that the rock cone crusher manufacturing industry will become the supporting industry that will have influence on the national economy.