The Cement Industry Requires Advanced Sand Makers
Add Time: 11/25/2014 1:19:48 AM
The modern sand making industry develops on the way of separating the sand making production line from the construction field, which can increase the production efficiency. To produce high quality sand aggregate has become the foundation of guaranteeing the stable national economy.
Since a few years ago, to develop the bulk cement becomes the most important and useful way to establish the high efficient and modernized economy. According to the national policy, most mining machinery enterprises start to manufacture the bulk cement and the concrete batching plant has been considered as the main method to increase the bulk rate of the cement.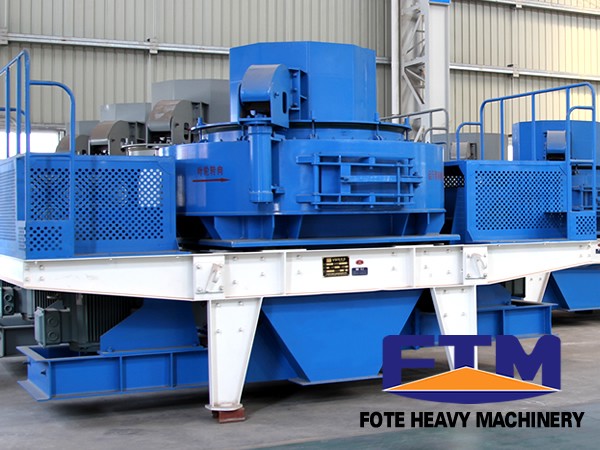 The concrete mixing plant can't leave the supply of a large amount of sand aggregate. Our company has made much research and development on the performance of the sand maker and has manufactured the best equipment to produce high quality sand aggregate.
Our sand maker has advantages of: high crushing efficiency and be able to realize rough and fine crushing; high rotary speed, high reduction ratio and high yield; simple structure makes the machine easy to install and maintain; the optimized structure of the machine can save much energy; to adopt the lubricating oil regularly will surely prevent the machine from shutting down; the high automatic operation system helps the machine work for a long time.
Now the cement market is getting warmer, which drives the sand making industry to develop and prosper rapidly. It's necessary to improve the competitiveness of the sand makers in order to supply enough sand aggregate to the cement industry.