Screw Conveyor or Screw Feeder Used in Cement Plant
Add Time: 12/26/2014 8:12:17 PM
Screw conveyor is a new type of conveying equipment widely used in industrial automation job, mainly for short-distance conveying.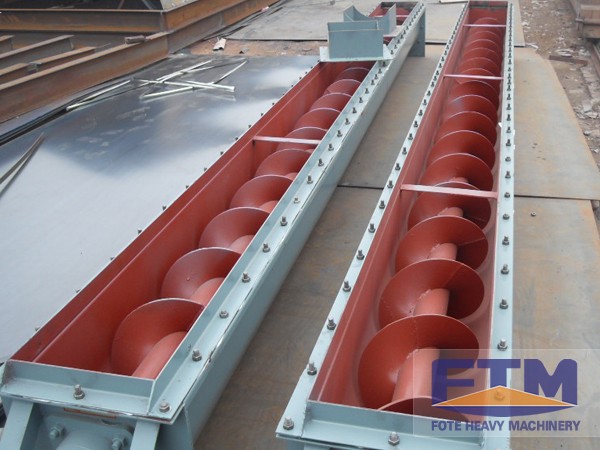 Screw feeders can be divided into U-shape screw conveyor and tubular screw feeder mainly used for conveying powder and small particles such as cement, fly ash, lime, etc. The spiral blades in screw conveyor rotate to push materials moving forward, to achieve the purpose of conveying.
Cement screw conveyors are mainly used for conveying cement, fly ash, slag, dry sand in concrete mixing plants, cement plants and dry mortar production line, and it can also be used in building materials, metallurgical and other industries. Cement screw conveyor is not suitable for conveying bulk, sticky or caked materials.
Fote LSY cement screw conveyor or screw feeder is made of high quality steel pipe, so it can adapt to continuous horizontal or oblique conveying. Reliable sealing casing joints are also with technology.
For detailed parameters, instructions or price list, please leave us a message or send email to [#email#].