Crawler Impact Crusher Can Be Upgraded to New Design
Add Time: 7/11/2014 5:57:33 PM
The crawler mobile impact crusher is considered as an important member of the mobile crusher or mobile crushing station family; it is also the latest impact crusher in the modern market. It owns the best noise absorption system namely the noise silencer. The compact structure of this crusher makes it suitable for the construction waste crushing process in the urban area. There are many other advanced features: the effective dust collector, the proper diesel machine noise pollution discharge system and the releasing system which can remote control the hydraulic pressure inside the mobile crusher and eliminate the problems as well as the pre-screening device which can improve the crushing efficiency to a large extent.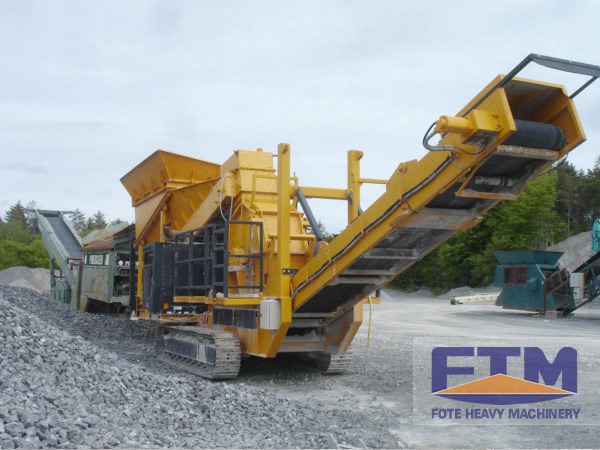 The new crawler impact crusher owns the most obvious feature as follows: its mixing pressure energy device adopts the smart double power change-over switch which can make full use of the local power resource, save much operation cost and reduce the emission amount of CO2 and NOx. Once the power is off or the pressure is too low, the crusher will automatically switch to the electricity generation mode of the diesel engine, thus guaranteeing the constant operation of the mobile crusher.
As we all know, China has stood out in the world market of all fields especially in industries such as mining industry. If needed, we recommend you here with China's high quality machinery manufacturer (our company) which will provide you with both world-class products and services. We provide customers both advanced crawler type mobile impact crusher but also high quality services.