Features
Product Introduction to Impact Crusher:
Impact crushers are also known as impact crusher machine or impact crushing machines. Impact stone crusher is a type of new high-efficiency crushing equipment.
It can crush various coarse, medium and fine materials ores, rocks (granite, limestone, concrete etc.) with particle size no more than 120-500 mm and compressive strength no more than 320 MPa. Impact crusher is widely used in water and electricity, highway, artificial aggregate, crushing and other industries.

Fote is a famous rock impact crushers supplier and one of the well-known stone impact crusher manufacturers.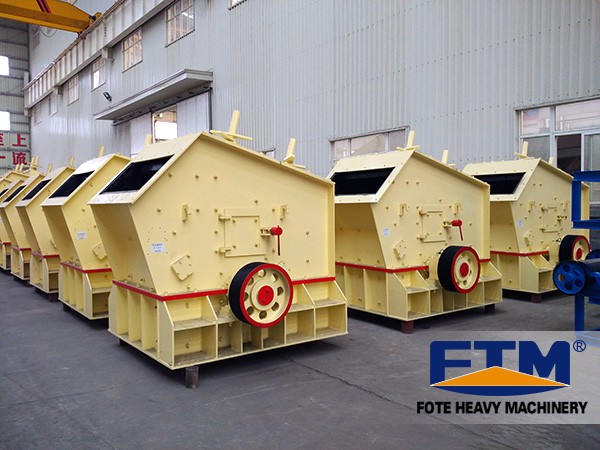 Features of Impact Stone Crusher:
1. Unique structure.
2. High efficiency.
3. Adjustable particle size
4. Large crushing ratio, energy saving.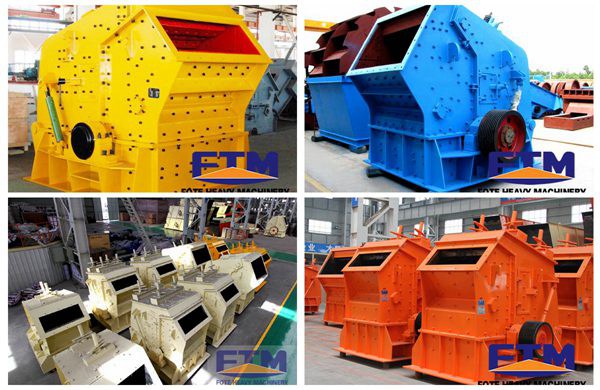 Technical data
Model
Specification
(mm)
Feed
opening
(mm)
The Maximum
Feeding Size
(mm)
Capacity
(t/h)
Power
(kw)
Overall
dimension
(L×W×H)
(mm)
Total
weight
(t)
PF-1007
Φ1000×700
400×730
300
30-70
4P 37-45
2330×1660×2300
12
PF-1010
Φ1000×1050
400×1080
350
50-90
4P 45-55
2370×1700×2390
15
PF-1210
Φ1250×1050
400×1080
350
70-130
6P 110
2680×2160×2800
17.7
PF-1214
Φ1250×1400
400×1430
350
80-180
6P 132
2650×2460×2800
22.4
PF-1315
Φ1320×1500
860×1520
500
100-280
6P 200
3180×2720×3120
27
PF-1320
Φ1300×2000
993×2000
500
140-380
6P 250
3220×3100×3120
34
PF-1520
Φ1500×2000
830×2040
700
200-550
4P 315-400
3959×3564×3330
50.6
PF-1820
Φ1800×2000
1260×2040
800
400-800
4P 630-710
4400×3866×4009
83.21