Features
Lignite Dryer
Lignite dryer is a machine mainly used for drying lignite, and the adoption of high-temperature feeding and low-temperature discharging makes the dried lignite better used. As the machine has the advantages of fast operation, high efficiency and simple and convenient maintenance, it is very much liked by the customers.
The heat source of the dryer machine comes from the combustion device and this dryer uses co-current heating method, so that when the materials to be dried go into the cylinder from the feeding box or feeding chute, they are pushed back by the spiral lifting board. Since the dryer machine is obliquely installed, the materials flow to the lower end of the machine under the gravity and the rotation of the machine, and on the other hand, the materials are repeatedly lifted by the lifting board to the higher end and then spread down constantly, so that the materials will form a even curtain inside the cylinder and conduct heat exchange with the hot air inside the cylinder. Since the materials constantly spread and the water contained in them will be dried, thus achieving the aim of drying.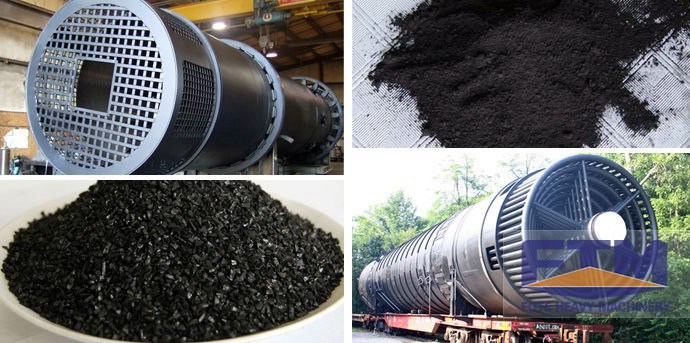 Coke dryer
Coke is a kind of common industrial fuel. Coke is the product of coking coal. After being heated to 950-1050 ° C under the condition of with no air, the coking coal is dried, decomposed, and cured into coke. Coke is a necessary fuel for steel industry.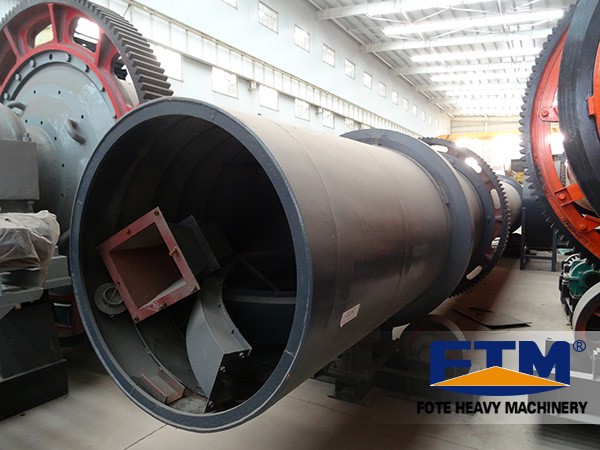 The coke dryer produced by Fote is a kind of drum dryer. We can customize the product according to your own needs. The coke dryer can be classified into different types, say, monocular, binocular, three cones. What's more, this machine can also be used to dry semi-coke so that it is called semi coke dryer. Fote is one of the famous coke dryer manufacturers and suppliers in China. We have high reputation in the domestic and foreign market.
Advantages of Coke Dryer (Semi-Coke Dryer):
1, Use multi-layer sleeve to keep warm and has high thermal efficiency.
2, Small gap between the cylinder walls reduces coke (blue carbon) breakage rate.
3, The whole device can be split which makes up for deficiency of the traditional three-cylinder that cannot be maintain.
4, This drying machine is made of high quality steel plate. And the lifting plate adopts wear-resistant steel so that it has longer life span.