Features
Product Introduction to Hammer Crusher:
Hammer crusher is for crushing various mid-hard and abrasive weak materials whose compressive strength does not exceed 100MPa and moisture content is less than 15% like coal, salt, chalk, gypsum, brick, limestone and so on.
Hammer crusher can also used for crushing fiber structure, broken wood with strong flexibility and toughness, paper or broken asbestos cement waste to recycle asbestos fibers, etc.. It is suitable to crush medium hardness material in cement, chemical, electric power, metallurgy and other industrial such as the secondary and tertiary crushing operations of limestone, slag, coke, coal and other materials.

Fote is a famous hammer rock crusher supplier and one of the well-known hammer breaker manufacturers. Fote hammer crusher plays an important role inChina hammer crusher machine. You can get in touch with us to get more information about the machine.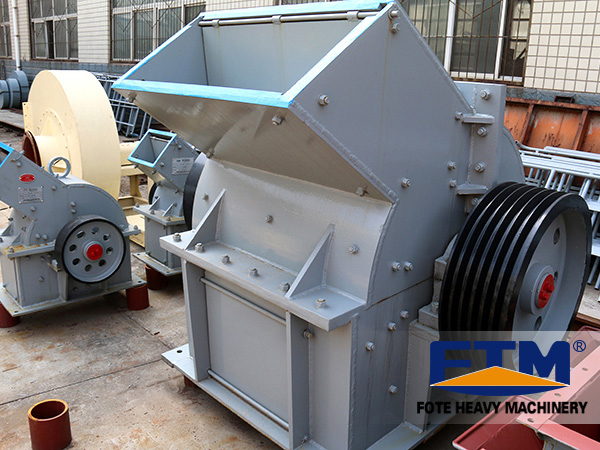 Unique Features of Hammer Crusher
1. New casting technology, wear and impact resistance.
2. According to customer demand, granularity is adjustable.
3. Sealed body design to solve the crushing plant dust pollution and dust leakage problems.
4. Compact structure, attractive appearance, easy maintenance.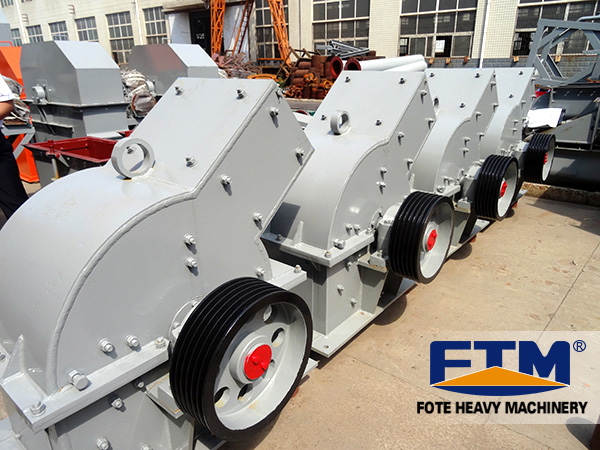 Technical data
Specification
Capacity(m³/h)

Motor Power
(kw)
PCΦ400×300
5-10
4P 11KW
PCΦ600×400
10-22
4P 22KW
PCΦ800×600
18-40
6P 55KW
PCΦ1000×800
25-50
8P 75KW
PCΦ1000×1000
30-55
8P 90KW