Features
Introduction to sand washing machine:
Sand washer is composed of the tank, speed reducer, motor, central shaft, helical blade, and frame. Sand washing machine can deal with the materials within 0-30mm and the material like soil and ash can be sub-wash into clean materials.
Sand washer is widely used to select materials by washing in gravel pits, mining, building materials, transportation, chemical industry, water conservancy and hydropower, concrete mixing stations and other industries.

Fote is a famous China wheel sand washer manufacturer. There are many sand washing machines for sale. And the sand washer price is quite reasonable. You can get in touch with us to get more information. We will always at your service.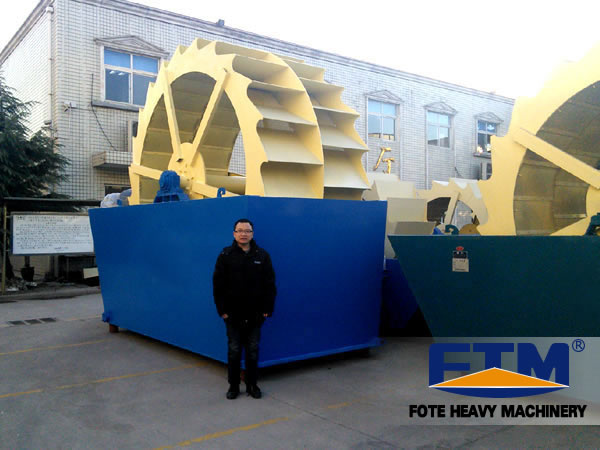 Features of sand washer:
1. Rational structure
2. Minimal loss of fine sand and powder,
3. Large capacity, small power consumption;
4. Long life, easy maintenance;
5. Energy saving.
Technical data
Specification
Processing Capacity(t/h)
Motor Power
(kw)
2208
15-40
8p 4kw
2611
20-65
8p 5.5kw
2914
50-100
8p 7.5kw
3020
80-200
8p 11kw
3121
90-260
8p 11KW