Features
Product Description of hydraulic briquette machine
Hydraulic briquette machine or hydraulic briquetting machine can be used for various ore powder, metal powder, coal, coke and other materials.
Because of the mandatory squeeze rollers, the product has high density, high strength and high hardness. Hydraulic briquette making machine adopts 650 mm hardness material to make roller, which has good wear resistance, thus effectively improves the service life of the pressure roller.

Application of hydraulic briquette machine
Small hydraulic briquetting machine is suitable for various molding of industrial gasification, coal boiler, cold coke, coal fire, civil coal, civil metallurgy, refractory, medicine and other materials.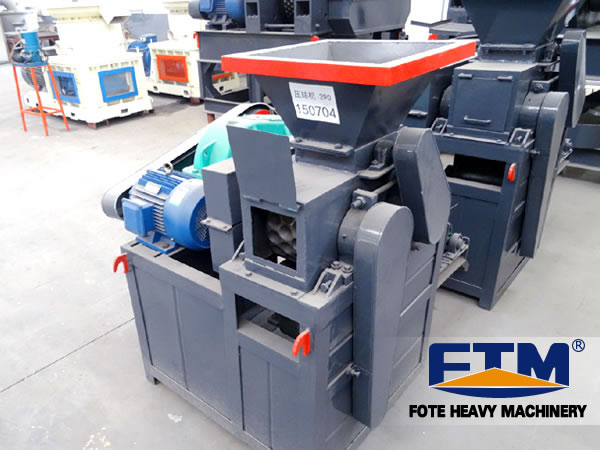 Structure and working principle of hydraulic briquette machine
Materials are added evenly into the molding machine hopper going through quantitative equipment from the storage; under the regulation of hopper adjustment ram ,materials are added evenly between rollers.The molding pressure reaches its maximum at the roll center of the connection and then quickly become smaller, so that materials smoothly take off the ball.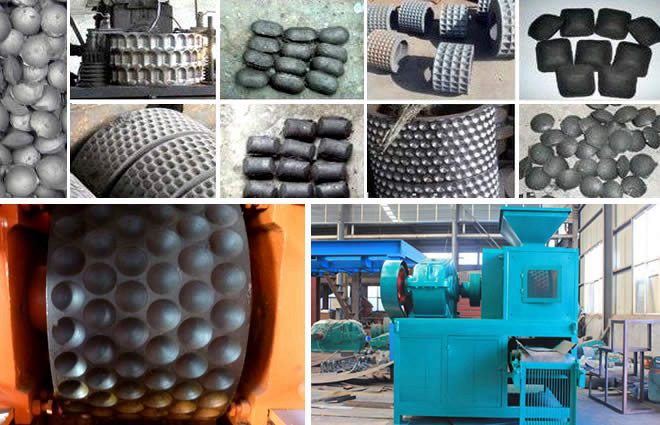 In hydraulic overloading protective device , the high pressure oil is pressed into the hydraulic cylinder through the hydraulic pump, thus the piston makes axial displacement. Front connector of the piston rod is on the bearing pressure to meet production requirements and protect pressure roller from bring damaged.
Technical data
Model
Roll diamter
(mm)
Roll width
(mm)
Total pressure
(t)
Main motor power
(kw)
Output
(t)
Weight
(t)
GY520-150
520
196
150
55
2.2-3.5
13
GY650-220
650
200
220
110
4-6.5
19.2
GY750-300
750
280
300
185
6-8.5
34
GY1000-350
1000
440
350
250
10-15
50.8
GY1000-450
1000
504
450
280
14-17
58.5
GY1000-500
1000
504
500
315
15-20
58.5
GYS1000-500
1000
600
500
280
17-21
56.5
GY1000-540
1000
900
540
185Kw×2
30-35
60
GY1200-800
1200
900
800
280Kw×2
40
110
GY1400-1000
1400
1000
1000
400Kw×2
50
156