Features
General Introduction:
Ore beneficiation plant is also known as ore processing plant, flotation plant or magnetic separation process. And there are three main processes: three stage one closed circuit crushing and screening processes, ball mill, a combination of flotation column and flotation machine grinding and dressing process, and concentrate filtering and flash drying products dewatering processes. Meanwhile, advanced DCS automatic control system is adopted.
Through the central control room, above 3 the process concentrated to form networks, realize the running state of equipment, process parameter real-time dynamic collection, regulation and control, and finally production technology report is automatically generated.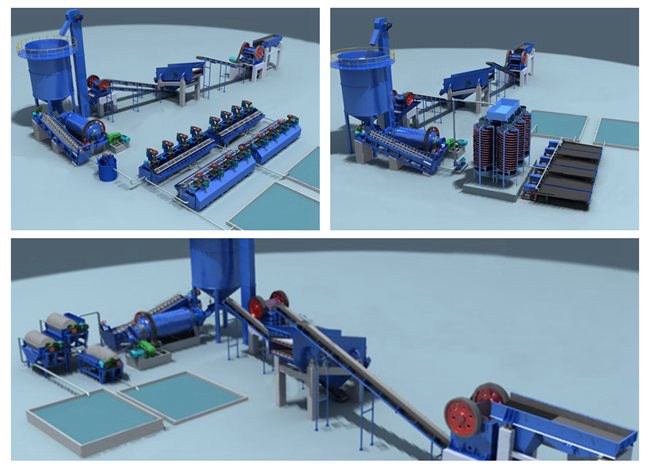 Working Process:
The ore should be crushed in the jaw crusher for the first time and after being crushed into the qualified size, it is conveyed into the ball mill by the bucket elevator or feeding machine. Then it will be crushed and ground by the ball mill. What comes next is screening. After being screened, the material goes through the magnetic screening machine. Due to different magnetic susceptibility of different materials, the magnetic substance will be separated by the magnetic force and mechanical force. And another process is that the materials after being screened goes into the magnetic screening machine. And the magnetic substance will be separated by the mixing barrel. Owing to the large water content, it should be concentrated first by the concentrator and then being dried.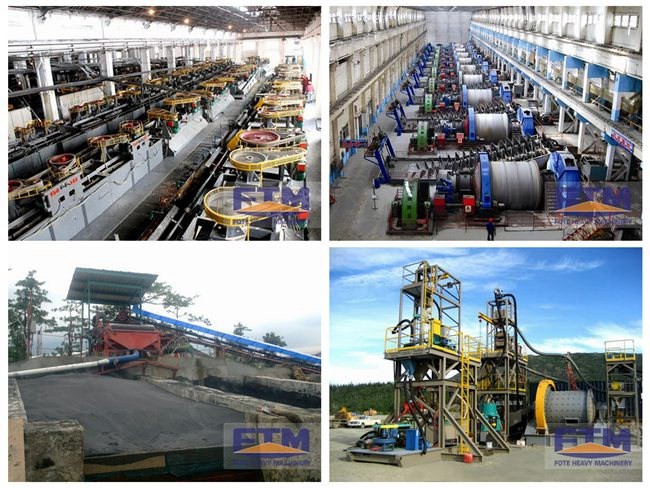 Instructions of Maintenance:
1. The operator should be familiar with the equipment. And they should strictly obey the rule of operation and maintenance.
2. Before work, the operator should the read the duty record and check the equipment to make sure that there is no loosen of bolts.
3. Equipment start should strictly in accordance to the process system order and no loaded start.
4. During the operation of the beneficiation line, observe the condition of the equipment. If there is something wrong, stop and deal with it according to relation solution.
5. Machine should be stopped in accordance to process order. After stopping the machine, check the surroundings around the beneficiation line.
6. Compulsory maintenance regularly.