Features
Charcoal briquette machine is also known as powdered carbon briquetting machine and wood charcoal briquette making machine. It is mainly used to press the charcoal into ball shape, and it can also be used for pressing coke powder, graphite powder, charcoal powder, activated carbon powder and other powder materials.
You can choose different squeeze rollers to make different products with different shape like spherical, bar, bread, cylindrical, oval, etc.

Compared with other common ball press machine, charcoal briquette machine produced by Fote Machinery has many unique advantages like stronger roller pressure, higher product intensity and strength. The speed of the motor can be adjusted according to the actual situation to achieve the highest productivity.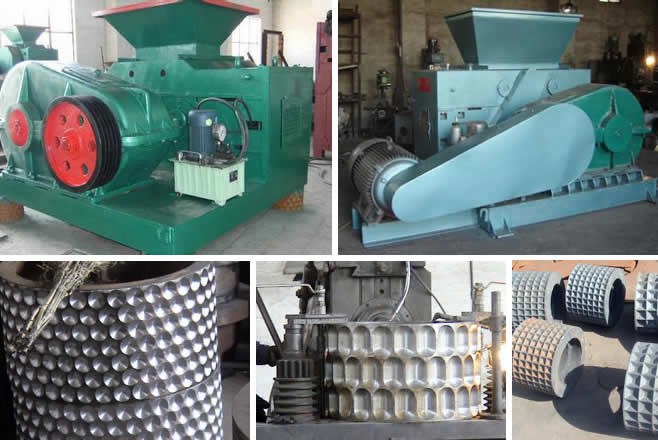 Fote uses abrasion-resistant alloy to make the squeeze roller which has overcome the problem that charcoal briquette machine is not durable, prolong the life expectancy of the machine and saved the maintenance cost. When you purchase the charcoal briquetting machine, the life expectancy of the squeeze roller must be considered.
You can leave a message to get more information about the working process or the price, or the applied materialsof charcoal briquette machine. We will give you the reply within one business day, thank you!