Features
Dry-mixed Mortar
Dry mortar is widely used in the modern construction and decoration projects.Dry mortar is a kind of powder or granular mixture of quartz sand, inorganic cementitious materials, additives and other materials according to a certain proportion.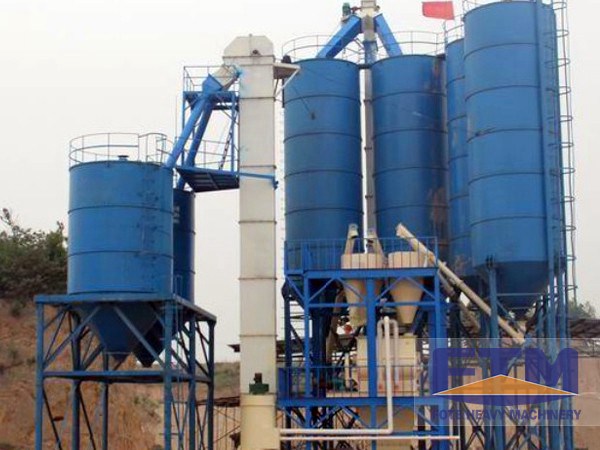 Dry-mixed mortar usually uses bags transported straightly to the working site and can be used directly after adding water. Dry-mixed mortar is widely used in building waterproofing, protection, and decoration.
Dry-mixed Mortar Production Line
Dry-mixed mortar production line is also called dry mortar production line. It is a kind of high automatic dry mortar mixed production line. Dry mortar production line can solve the problem of inaccuracy of measurement of artificial mixing and quality. Automatic production can increase the productivity greatly and the quality can be guaranteed.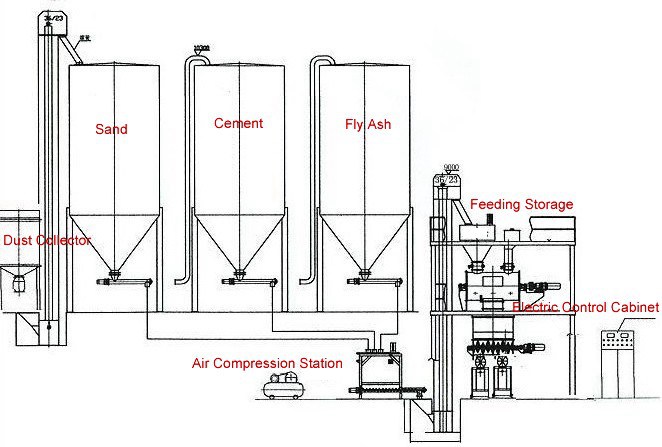 Dry-mixed mortar production line is mainly composed of raw material tank, sand drying machine, batching device, mixer, dry powder packing machine, dust collector and so on.
Process of Dry-mixed Mortar Production Line is as follows:
1.Raw material tank is used to store raw materials like cement, coal ash and so on. Batching conveying machine usually uses spiral conveyor.
2. Sand drying machine can dry the humid sand. This series of equipment includes hot blast stove, drying machine, screening machine, dust collector, conveyor, elevator and so on.
3. Automatic batching machine can weigh and calculate according to different raw materials which can reduce labors and increase product quality.
4. Automatic mixed also mix the raw material uniformly after weighed.
5. Dry powder packing machine packs the material after being mixed. This machine can used to pack various granular materials.
6. Dust collector is used to collect the dust in dry-mixed mortar production line which is good for environment.Pulse-jet bag dust collector can be chosen.