Features
Gravity spiral chute is suitable for fine materials which size is 0.3 - 0.02 mm like iron ore, ilmenite, chromite, pyrite, zircon, rutile, monazite, phosphorus B ore, tungsten ore, tin, tantalum ore, niobium ore and other non-ferrous metals with a specific gravity differences, rare metals and non-metallic mineral.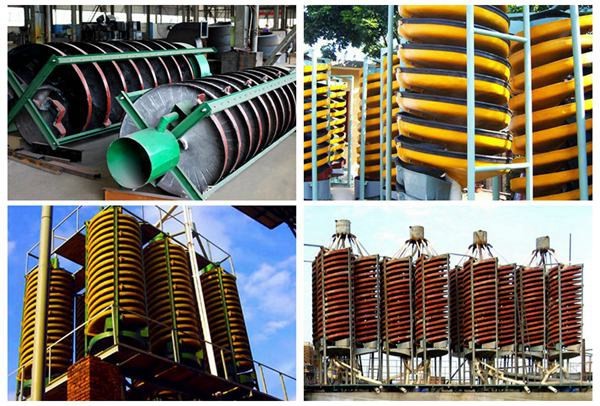 The sorting process of the gravity spiral chute is stable, and it is easy to control. What's more, the gravity spiral chute allows a wide range of changes in ore concentration, with high enrichment ratio and high recovery rate.
Fote is a famous spiral separator manufacturer and a screw separator supplier with high reputation. The spiral chute price is quite reasonable and the quality is very good.
Technical data
Model
Processing capacity
(t/h)
DL2000
15-40
DL1500
8-16
LL1200
4-6
LL900
2-3