Features
Brief Introduction:
Tertiary crusher is widely used, and it is the most effective, practical and reliable gravel machine. Tertiary crusher IS suitable for crushing all kinds of brittle materials, such as coal, gangue, coke, slag, fine sandstone, shale, loose limestone.
The crushing materials should with the compressive strength less than100Mpa and the surface of the water is no more than 15%. It is usually used to make grinding material, conduct fine crushing and medium crushing for the brittle materials like refractories, cement, quartz sand, grit, slag powder, copper ore, iron ore, gold ore, concrete aggregate, asphalt aggregate, etc.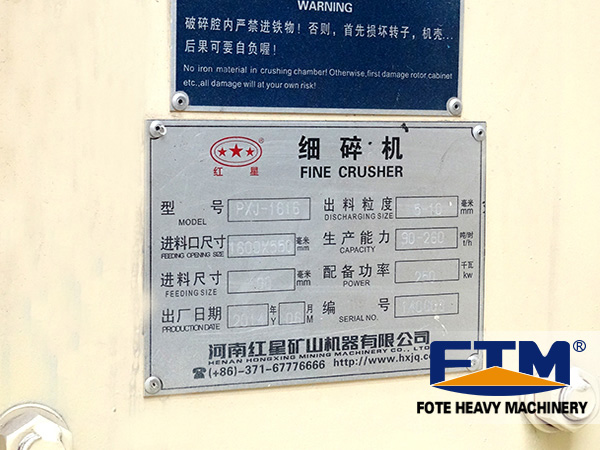 Fote Machinery is a famous tertiary stone crusher manufacturer in China. The tertiary impact crusher in China has wide market and promising future. The fine rock crusher price in Fote is quite reasonable and the quality is guaranteed.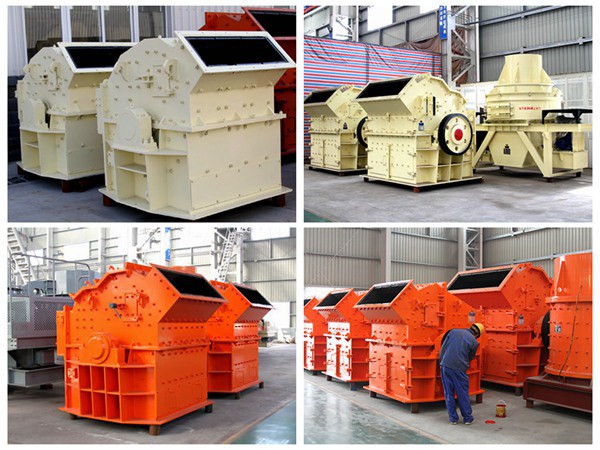 Features:
1. High efficiency, low noise, less dust and so on.
2. Crushing machine is stable.
3. Reliable operating performance
4. Simple structure, easy maintenance.
5. Long life expectancy.
Technical data
PXJ tertiary impact crusher

Rotorø×Width
(mm)

Specification

800×400

800×600

800×800

1010×1010

1200
×1200

1400
×1400

1600
×1600

1800
×1800

Feed opening size(mm)

400×185

500×250

550×300

1000×350

1200
×450

1500
×500

1600
×550

1800
×800

Feeding size (mm)

<120

<180

<180

<180

<180

<190

<190

<190

Discharging size (mm)

0-10

0-10

0-10

0-10

0-10

0-10

0-10

0-10

Adjustable range of discharge opening (mm)

5-50

5-50

5-50

5-50

5-50

5-50

5-50

5-50

Cement Clinker(t/h)

10-30

1040

20-45

25-55

35-90

50-150

85-210

125-270

Limestone(t/h)

18-45

23-55

28-65

35-75

45-110

50-150

95-260

140-310

Power(kw)

4P 37KW

4P 45KW

4P 45KW

4P 55KW

6P 110KW

6P 160KW

4P 250KW

4P 315KW

Theoretical weight
3.9
4.5
6
10.5
14.4
22
35
49.7