Features
Product Introduction:
Belt conveyor, also known as conveyor belt or chained conveyor. It can be widely used in mining, metallurgy, coal and other departments to transport loose materials or items. According to the transport process requirements, it can be a single conveyor or other horizontal or inclined conveyor systems to meet different types of operating line needs.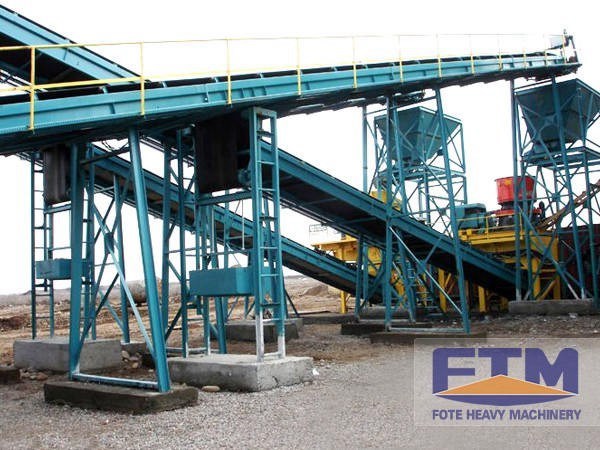 Belt conveyor can conduct horizontal, inclined convey and can also be composed of the space of the transfer line, and the transfer line is typically fixed. Belt conveyor has large transport capacity and long transport distance.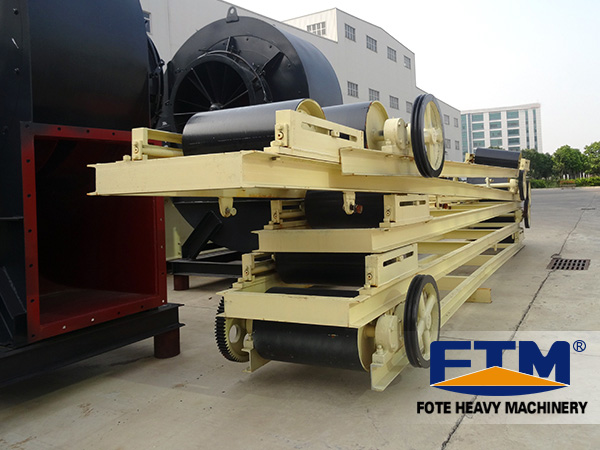 Features:
1. Large transport capacity, long transport distance.
2. Low noise, simple structure,
3. Easy maintenance, low energy consumption,
Technical data
Belt width(mm)
Conveying length(m)
Power(kw)
Conveying speed(m/s)
Conveying amount(t/h)
400
≤10
3
12-15
3-4
15-30
4-7.5
1.25-2.0
30-60
500
≤10
3
12-15
4-5.5
15-30
5.5-7.5
1.25-2.0
40-80
650
≤10
4
12-15
7.5
15-30
7.5-11
1.25-2.0
80-120
800
≤10
4
12-15
7.5
15-30
7.5-15
1.25-2.0
120-200
1000
≤10
5.5
10-20
7.5-11
20-40
11-22
1.25-2.0
200-320
1200
≤10
7.5
10-20
7.5-15
20-40
15-30
1.25-2.0
290-480
1400
≤10
11
10-20
15-22
20-40
22-45
1.25-2.0
400-680
1600
≤10
15
10-20
22-30
20-50
30-75
1.25-2.0
600-1080
1800
≤10
18.5
10-20
30-45
20-50
45-110
1.0-2.0
800-1500
2000
≤10
22
10-20
45-55
20-50
55-132
1.0-2.0
1000-2000
2400
≤10
30
10-20
55-75
20-50
75-185
1.0-2.0
1500-3000