Features
Product Introduction to Vibrating Screen:
The trace of the movement of circular vibrating screen is similar to the circle and that is the origin of its name. Circular vibrating screen is a new efficient vibrating screen with multiple layers.
Circular vibrating screen adopts the barrel type eccentric shaft vibration exciter and partial block help to adjust amplitude, material screening length, screening specifications It is mainly used in coal preparation, mineral processing, building materials, electricity and chemical industries.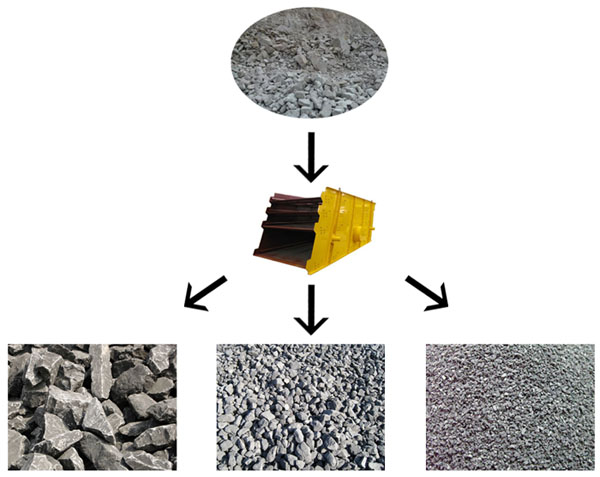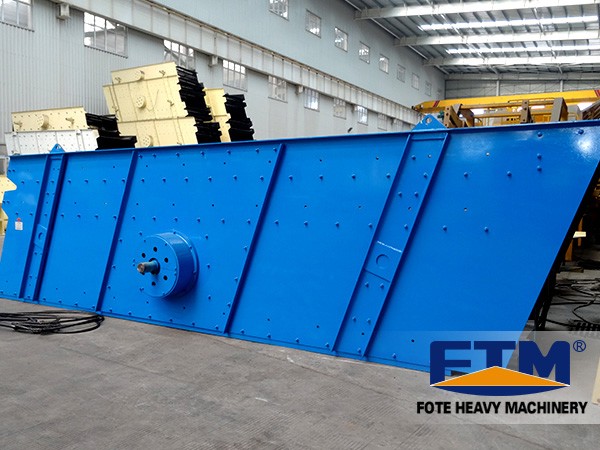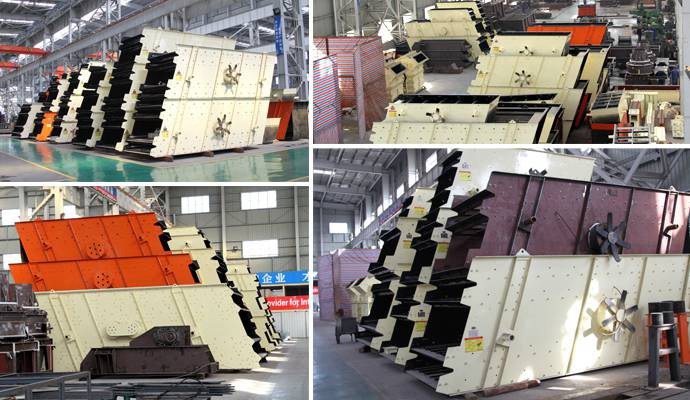 Fote is a circular motion vibrating screen manufacturer with high reputation. China round vibrating screen price is quite reasonable. Fote circular vibrating is not only cheap but also has high quality. We are looking forward to our cooperation.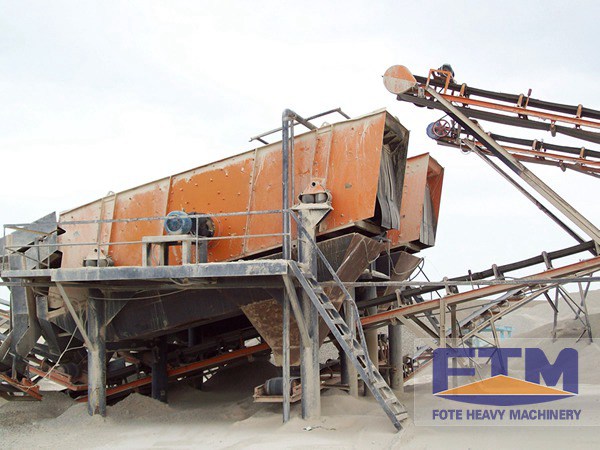 Unique Characteristics of Vibrating Screen:
1. High screening efficiency and productivity.
2. Simple structure, easy removable screen surface.
3. Energy saving.
4. Easy maintenance;
5. Flexible connection, smooth operation;
6. Low noise.
Technical data
Model
Sieve
layer
Sieve
area
(m²)
Mesh
size
(mm)
Max.
feeding
size
(mm)
>Processing
capacity
(m³/h)
Vibrating
Frequency
(r/min)
Double
amplitude
(mm)
Motor
power
(kw)
Sieve
obliquity
(°)
Sieve
specification
(mm)
>Dimensions
(L×W×H)
(mm)
2YK1225
2
6
4-50
200
8-60
800-970
8
6P 5.5KW
20
1200×2500
2930×1860×870
3YK1225
3
9
4-50
200
10-70
800-970
8
6P 5.5KW
20
1200×2500
3070×1860×1210
2YK1230
2
7.2
4-50
200
12-78
800-970
8
6P 7.5KW
20
1200×3000
3430×1860×870
3YK1230
3
10.8
4-50
200
13-80
800-970
8
6P 7.5KW
20
1200×3000
3570×1860×1210
2YK1237
2
8.88
4-50
200
15-86
800-970
8
6P 7.5KW
20
1200×3700
4050×1860×870
3YK1237
3
13.32
4-50
200
16-90
800-970
8
6P 7.5KW
20
1200×3700
4270×1860×1210
2YK1535
2
10.5
5-50
200
20-125
800-970
8
6P 11KW
20
1500×3500
4120×2210×1230
3YK1535
3
15.75
5-50
200
21-125
800-970
8
6P 11KW
20
1500×3500
4360×2210×1610
2YK1545
2
13.5
5-50
200
22-150
800-970
8
6P 11KW
20
1500×4500
5120×2210×1230
3YK1545
3
20.25
5-50
200
22-150
800-970
8
6P 15KW
20
1500×4500
5360×2210×1610
4YK1545
4
27
5-50
200
22-155
800-970
8
6P 15KW
20
1500×4500
5930×2210×2060
2YK1548
2
14.4
5-50
200
22.5-162
800-970
8
6P 11KW
20
1500×4800
5420×2210×1230
3YK1548
3
21.6
5-50
200
22.5-162
800-970
11
6P 15KW
20
1500×4800
5660×2210×1610
4YK1548
4
28.8
5-50
200
22.5-162
800-970
8
6P 18.5KW
20
1500×4800
6230×2210×2060
2YK1848
2
17.28
5-80
200
25-206
750
8
6P 18.5KW
20
1800×4800
5420×2550×1420
3YK1848
3
25.92
5-80
200
32-276
750
8
6P 18.5KW
20
1800×4800
5660×2550×1780
4YK1848
4
34.56
5-80
200
32-285
750
8
6P 22KW
20
1800×4800
6290×2550×2160
2YK1854
2
19.44
5-80
200
32-312
800-970
8
6P 22KW
20
1800×5400
5960×2550×1420
3YK1854
3
29.16
5-80
200
32-312
800-970
8
6P 22KW
20
1800×5400
6260×2550×1780
4YK1854
4
38.88
5-80
200
32-336
800-970
8
6P 22KW
20
1800×5400
6830×2550×2160
2YK2160
2
25.2
5-100
200
50-475
970
8
6P 30KW
20
2100×6000
6720×2840×1530
3YK2160
3
37.8
5-100
200
50-475
970
8
6P 30KW
20
2100×6000
7030×2840×1910
4YK2160
4
50.4
5-100
200
50-497
970
8
6P 37KW
20
2100×6000
7300×2840×2380
2YK2460
2
28.8
5-100
200
65-550
970
8
6P 30KW
20
2400×6000
7020×3140×1530
3YK2460
3
43.2
5-100
200
70-620
970
8
6P 37KW
20
2400×6000
7300×3140×1910
4YK2460
4
57.6
5-100
200
80-680
970
8
6P 45KW
20
2400×6000
7600×3140×2380
2YK2870
2
39.2
5-100
200
120-680
750
8
8P 22×2KW
20
2800×7000
7600×4320×1620
3YK2870
3
58.8
5-100
200
180-720
750
8
8P 22×2KW
20
2800×7000
7800×4320×2120
2YK3072
2
43.2
5-100
200
200-700
750
8
8P 22×2KW
20
3000×7200
7800×4520×1750
3YK3072
3
64.8
5-100
200
230-800
750
8
8P 22×2KW
20
3000×7200
8000×4520×2300