Features
Basic Introduction
After being crushed, the stone is ground into stone powder, and the stone powder has a wide range of application. For instance, stone powder can be applied in plastic, rubber, paper making, paint, ceramic, cement, glass, refractories and other industries. So that you can see the stone powder plays a very important role. The following is an introduction of stone powder production process— stone grinding plant.
Stone Grinding Plant
The main equipment in stone grinding plant is Raymond grinding machine or other stone grinding machine. Besides, there are several related equipment like pipe device, dust collector, stone crushing machine, bucket elevator, magnetic vibrating feeder, power distribution cabinet and other equipment.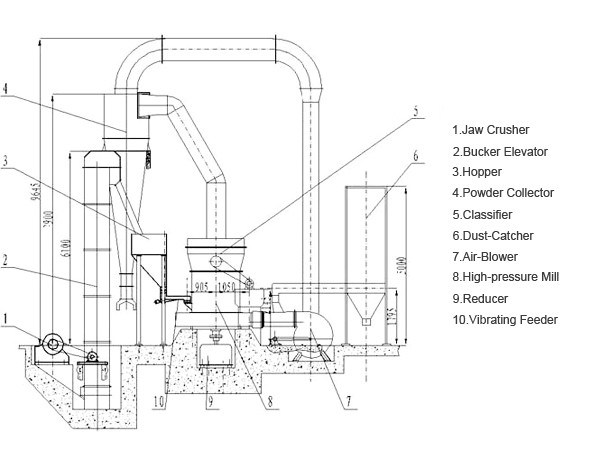 Applicable Materials for Stone Grinding Machine:
As the most popular powder grinding machine, Raymond grinding machine has the advantages of high efficiency, low energy cost, small volume, little investment, pollution free and so on. It is widely used for processing barite, calcite, limestone, iron oxide, clay, marble, fluorite, etc.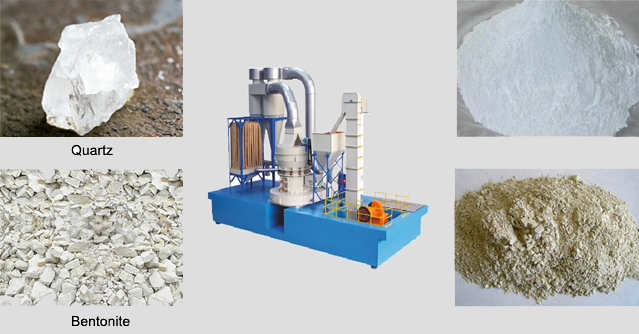 Instructions of Stone Grinding Plant:
1. It is not allowed to feed too fast or unevenly otherwise it will block the machine or make empty grinding.
2. All the pipes should be unobstructed. If there is the phenomenon like temperature rising or the pressure is too high, please stop to check the machine.
3. If the particle size of the final product is too coarse or too fine, adjust the quantity of air flow and the speed of analyzer.
4. Pay attention to clean the particle in the dust collector otherwise it is easy to be blocked.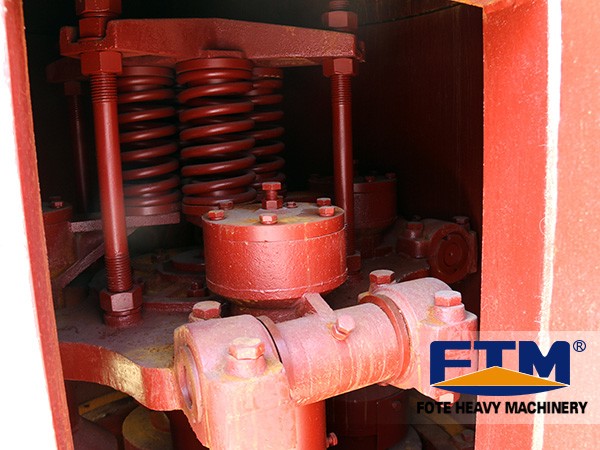 You may have a better understanding of stone grinding plant through the above explanation. If you have any other questions about the stone grinding plant or its price, you can leave a message or send us an email. We are looking forward to your visit.