Features
General Introduction:
Sand making line is also known as sand production line, sand making production line or sand production plant. Sand production line is a kind of special equipment for production of building sand and stone.
Sand production line is defined according to material type, and produces finished stone and manufactured sand. It is widely used in road construction, building materials and other industries. Sand making line can satisfy the needs of stone and artificial production.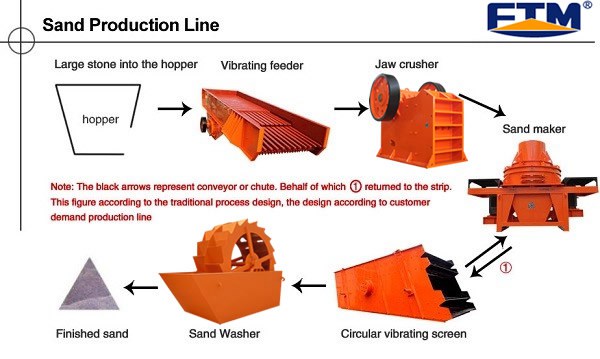 Structure:
1. Feeding System:
Feeding system is used to feed materials to stone crushers and screening machine. And the feeding machine includes vibrating feeder and other types of feeding machine.
2. Crushing System:
Crushing system is the main part of the whole production line. It is used to crush the materials into the qualified particle size. And there can be many different types of crushers in the same production line. With different characteristics, these crushers work together to crush the materials.
3. Screening and Conveying System:
Screening and conveying system is used to screen the crushed materials. In sand compound production line, sand and stone should be separated and they are conveyed to different place after being screened. This system mainly includes linear vibrating screen or other screening machine.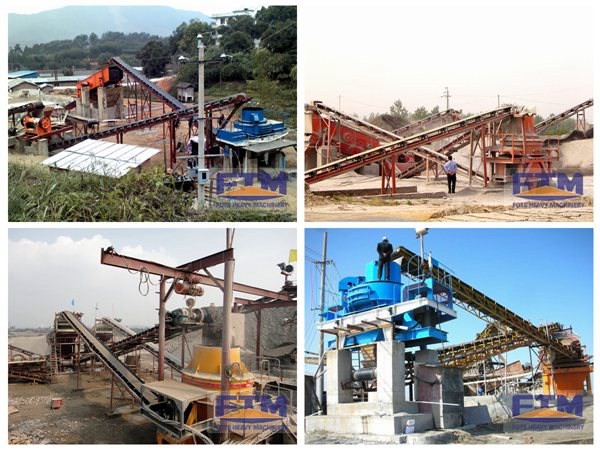 Characteristics:
1. Easy maintenance. Compared with other equipment, it is more convenient to maintain. The bearable parts all adopt high-strength wear-resistant materials so that it cost little and has longer life expectancy.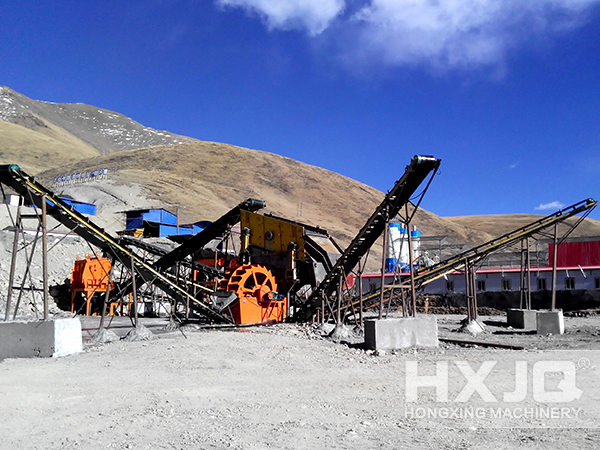 2. Full automatic operation process and high working efficiency; large crushing ratio and working capacity. The products after being crushed are cube-shaped, low content of needle and plate, no cracks, and high compression strength.
3. Wide application range. It can be used to crush limestone, basalt, granite and cobblestone rock and so on. It supplies the qualified aggregate for the high road, railway, water conservancy, concrete batching plant and other industries.