Features
General Introduction:
Wheeled impact crusher is also known as portable impact crusher or wheeled impact crushing plant. Wheeled impact crusher adopts the latest manufacturing technology, using high quality, wear-resistant high-chromium plate hammer impact plate, high crushing ratio, plus the crusher itself finished grain quality characteristics, so that the equipment is more widely used in building garbage disposal and ore processing.
Fote Machinery is a wheeled impact manufacturer with high reputation. The products made in Fote all have high quality, perfect service and reasonable price. You can send an e-mail or leave a message to get in touch with us .We are looking forward to your cooperation.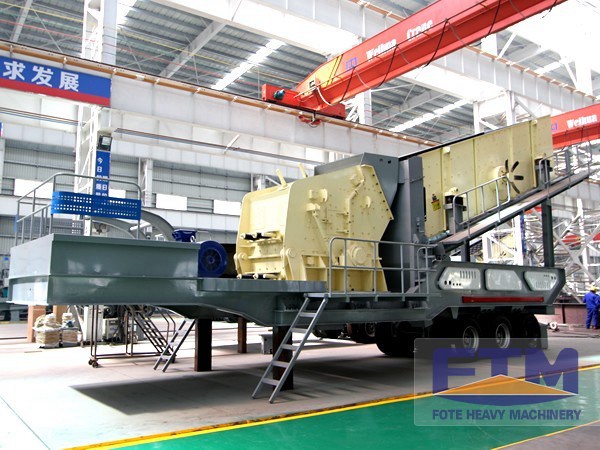 Working Principle:
Material fed evenly to the crusher. Impact crusher after initial breaking through closed-circuit system composed of circular vibrating screen, loop break achieved, finished items output by the conveyor, continuous shredder. Mobile inversed impact crusher can be based on the actual production needs to remove circular vibrating screen, realizing preliminary crushing of materials directly, use with other broken equipment easily and flexible.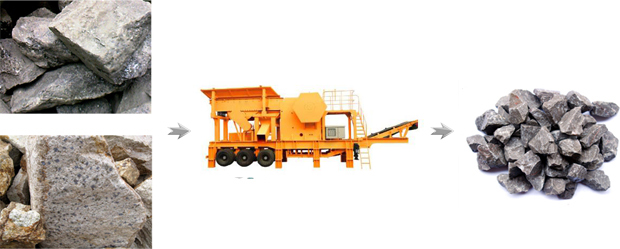 Applied Fields:
1. It is widely used in mining, coal mining, garbage and recycling of construction waste, earth works and urban infrastructure, roads or building sites and other ground operations.
2. Process topsoil and a variety of other materials; isolated viscous concrete aggregate; construction and demolition industries; broken screen; and quarrying industry.
3. River pebbles, rocks (limestone, granite, basalt, diabase, andesite), ore tailings and the artificial sand stone chips.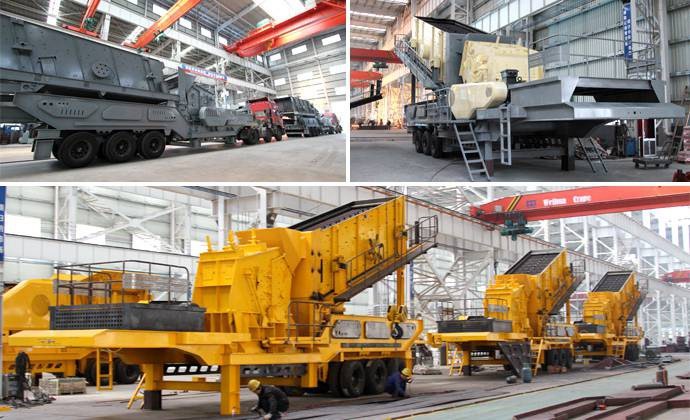 Unique Features:
1. Mobile feeder, vibrating screen, belt conveyors;
2. Tractor steering shaft, to facilitate road transport;
3. Car mounting support, equipment installation and efficient;
4. Installation and equipment of the motor and control box integration;
5. Good mobility; compact and easy to use;
6. Stable performance, easy maintenance; flexible configuration;
7. Save costs and reduce costs;